Common Truck Driver Errors That Cause Crashes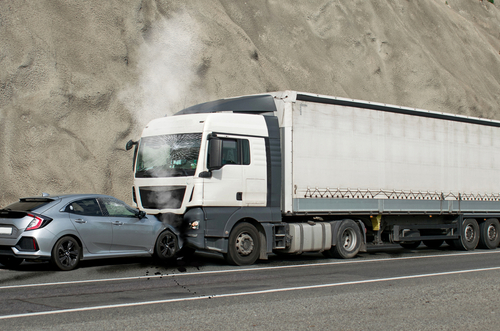 Over 160,000 truck accidents occur each year, with 32% of those accidents involving injuries. Studies show that truck driver errors are responsible for 87% of crashes.
If you have been the victim of a truck accident, you need the legal guidance of a Park Ridge truck accident lawyer.
Causes of Truck Driver Errors
While there may be a variety of factors contributing to a truck accident, truck drivers are usually the source of most accidents.
Truck driver errors may involve:
Inattentive/distracted drivers
Distracted driving led to the deaths of over 3,500 people in 2021. Distracted driving includes any activity that takes your mind off your driving, your eyes off the road, or your hands off the steering wheel.
Truck drivers are notorious for taking dispatch calls and not giving their full attention to the road. Truck drivers who take dispatch calls while driving are nine times more likely to be involved in a crash.
Driver fatigue
Truck drivers must contend with traffic, construction, and inclement weather while trying to arrive at their destinations on time. Truck drivers are often stressed and have to function on little to no sleep.
Although the FMCSA hours-of-service regulations allow drivers up to two additional hours of driving time in bad weather, this is often not enough. A truck driver may sacrifice off-duty time or even time in the sleeper berth to ensure deliveries are made on schedule.
Unsafe Lane Changes
When a truck driver makes an unsafe lane change, it can wreak havoc. It is no secret that commercial trucks have large blind spots. A truck driver may attempt to switch lanes, not seeing a car traveling in the truck's blind spot.
Worse yet, a truck driver may switch lanes without checking their blind spots, putting other cars in grave danger.
Taking a curve or ramp too quickly
Large trucks have a high center of gravity. This is especially true when a truck is carrying a fully loaded rig. If a truck driver takes a curve too quickly, there is a risk that the vehicle will roll over.
Misjudging Distance
A truck driver may misjudge how far the truck is from other vehicles. A fully loaded truck takes about 525 feet to come to a complete stop (the length of two football fields). If the trucker is not paying attention to how close the truck is to a lead vehicle, a rear-end collision may occur.
What Damages Can I Recover for a Truck Accident?
If you were the victim of a truck accident, you may be eligible to receive economic and non-economic damages.
Economic damages are direct financial losses that an injured party has suffered due to an accident or injury. Economic damages may include:
Lost wages

Loss of future earnings

Past and future medical expenses

Cost to repair or replace a vehicle

Home modifications
Non-economic damages are intangible losses that affect your emotional and mental health but do not directly take money out of your pocket.
Non-economic damages may include:
Pain and suffering

Loss of consortium

Loss of society

Disfigurement or scarring

Disability
A Des Plaines truck accident lawyer will assess your case to decide what damages may be applicable given your situation.

A Glenview, IL, Truck Accident Lawyer Serving You
Determining liability in a truck accident will require a thorough investigation to uncover the truth. If you have been the victim of a truck accident, you need a Park Ridge, IL, truck accident lawyer who knows what evidence to look for to fit the puzzle pieces together. Contact Quinn Law Group, LLC today online or by calling 847-232-7180 to schedule your free consultation.