Common Misconceptions About Slip and Fall Accidents in Illinois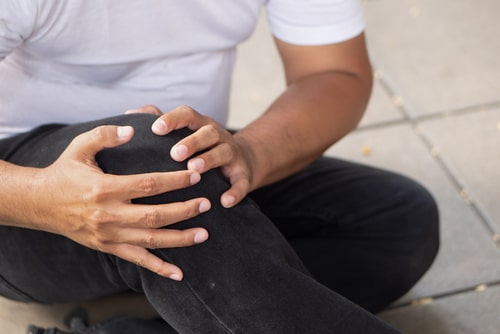 Whether it is due to liquid spills at grocery stores or icy sidewalks, many people suffer slip and fall accidents in Illinois every year. These accidents can result in various types of serious injuries, including sprains, head injuries, broken bones, and spine injuries. If you were recently hurt in a slip and fall accident because of someone else's negligence, you should get in touch with a personal injury lawyer.
Slip and Fall Myths You Should Not Believe
Although slip and fall accidents often result in injuries, not everyone pursues lawsuits because of the misinformation they hear. Here are a few common myths about these accidents you should be aware of:
You cannot sue if the property owner was not aware of the dangerous condition - Some slip and fall accident victims are reluctant to pursue compensation because the owner did not know about the hazardous condition that resulted in the accident. However, the property owner does not have to know about the dangerous condition. As long as the owner should have known about the condition, you have a right to pursue damages.
You only recover damages for physical injuries - Unfortunately, slip and fall accidents do not just result in physical injuries. They can also lead to emotional distress and pain and suffering. In Illinois, you can recover compensation for these damages too.
If the property owner cannot pay, you are out of luck - Sometimes property owners may tell slip and fall victims that they cannot afford to pay for their injuries out-of-pocket. However, most of these owners are required to carry insurance. If you suffer an injury on their property, their insurance company will pay for the damages.
You should settle your slip and fall case quickly - After you suffer a slip and fall accident, the property owner's insurance company may try to persuade you to settle your case immediately. While it may be tempting to accept an early settlement and get on with your life, you should wait. An experienced slip and fall accident lawyer should assess the true value of your injuries and negotiate a fair offer.
Contact a Park Ridge, IL Personal Injury Lawyer
If you are the victim of a slip and fall accident, the Glenview premises liability attorneys at Quinn Law Group, LLC can help. We know how devastating a slip and fall accident can be and want to help you pursue compensation. Call us at 847-232-7180 to schedule a free consultation.
Source: https://www.natlawreview.com/article/slip-and-fall-accidents-during-winter-storms