Common Injuries After Illinois Car Accidents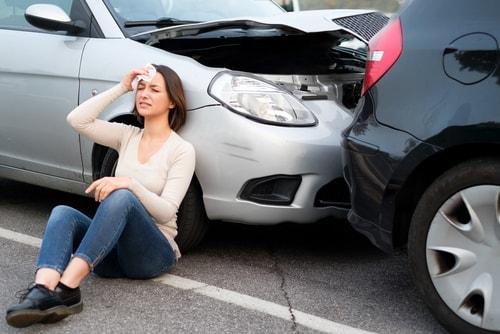 Most Americans rely on vehicles to get them from place to place in their daily lives. Unfortunately, cars can be dangerous. According to the National Highway Traffic Safety Administration (NHTSA), 37,133 people were killed in car crashes in 2017 and millions more were injured. Car crashes can result in serious and extensive injuries, but the type of injuries you can get from a car accident vary depending on a number of factors. Here are a few injuries that are common in those who have been in a car accident.
Whiplash
According to the Insurance Institute for Highway Safety, whiplash is the most frequently reported injury in car accident insurance claims. Whiplash is a neck injury that occurs most frequently during car accidents, but that can also occur from sports accidents, physical abuse or other traumatic events. Whiplash occurs when the head is forcefully and quickly thrown back and forth and can injure bones in the spine, discs between the bones, nerves and other tissues in the neck. Symptoms of whiplash include:
Neck pain and stiffness;
Loss of range of motion in the neck;
Headaches;
Fatigue;
Dizziness; and
Blurred vision.
Concussions
Concussions can also occur when you get into a car accident. A concussion is a type of traumatic brain injury that can happen when your brain slides back and forth and hits the walls of your skull. Concussions happen commonly from car accidents, but they can also result from violent shaking of the head or contact sports, such as football. Symptoms of a concussion can take a while to show up, but can include:
Headaches;
Temporary loss of consciousness;
Confusion;
Amnesia;
Nausea;
Vomiting;
Fatigue;
Dizziness; and
Ringing in the ears.
Broken Bones
Another common injury from car accidents is broken bones in various parts of the body. Broken bones are usually rather obvious when they occur. Symptoms of broken bones include:
Severe pain;
Swelling;
Bruising;
Tenderness; and
Deformity.
Are You a Victim of an Illinois Car Accident? A Park Ridge, IL Car Accident Lawyer Can Help
Car accidents can be scary, even if you are not injured. When you are injured, it is usually a serious injury that can affect your entire life and may even cause you to have to take time off of work. At the Quinn Law Group, LLC, we have years of experience helping clients build cases for injuries they may have sustained, wages they may have lost, and permanent damage they may have suffered. Our skilled Des Plaines, IL car accident attorneys can help you fight for the compensation that you deserve. Call our office today at 847-232-7180 to schedule a free consultation.
Sources:
https://www.mayoclinic.org/diseases-conditions/whiplash/symptoms-causes/syc-20378921
https://www.mayoclinic.org/diseases-conditions/broken-ankle/symptoms-causes/syc-20450025
https://www.mayoclinic.org/diseases-conditions/concussion/symptoms-causes/syc-20355594
https://www.iihs.org/iihs/topics/t/neck-injury/topicoverview