Commercial Truck Accidents Caused by Distracted Driving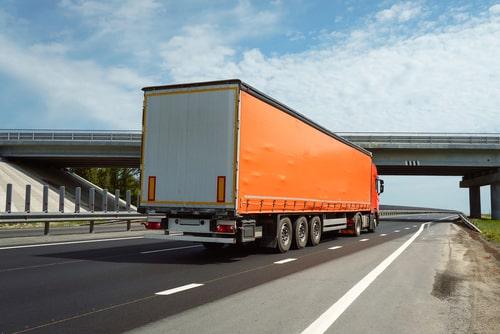 Commercial truck crashes in Illinois are not as uncommon as you may think and many are caused by distracted driving. Unfortunately, many truck drivers engage in distracting activities behind the wheel, such as using their cell phones or eating while driving.Such actions can cause serious truck accidents that result in severe damages, injuries or even fatalities.
Truck accident victims should consider pursuing compensation through a personal injury claim against the trucking company.
Investigation
The first step in pursuing compensation is to investigate and collect evidence to determine the cause of the accident. In many cases, distracted driving is a key factor, which means that the truck driver or the trucking company may be held liable for your injuries and losses.
Your lawyer will investigate the accident to collect evidence, such as witness statements, police reports, camera footage, electronic data, and photographic evidence to build a strong case on your behalf.
Damage and Loss
Once the investigation establishes the cause of the accident, your lawyer will work with you to determine the full extent of your damages. This may include things like medical expenses, lost wages, pain and suffering, and other related costs. They will also take into account any future expenses that you may incur as a result of your injuries from the truck accident, such as ongoing medical treatment.
Negotiating a Settlement
Your lawyer will then negotiate with the trucking company and its insurance carrier to reach a fair settlement that compensates you for all your damages. If a settlement cannot be reached with the Illinois trucking company or their insurance carrier, your attorney may file a personal injury lawsuit on your behalf, to pursue compensation through the Illinois court system.
Your lawyer may present evidence from the investigation and may get witnesses to testify, to provide a comprehensive accounting of the accident to the court. They may also get your doctors to testify, to establish the extent of the personal injury you incurred as a result of the accident. Ultimately, they will create a compelling case to pursue the compensation you deserve.
Contact a Park Ridge Truck Accidents Lawyer Today
Pursuing compensation through a personal injury claim against an Illinois trucking company can be a complex process. Fortunately, you do not have to deal with your claim on your own. If you want to learn more about pursuing financial compensation for damages after a commercial truck crash in Illinois contact Quinn Law Group, LLC. Our Des Plaines truck crash injury attorneys can provide the legal advice and support you need. Call 847-232-7180 for a free consultation.
Source:
https://www.illinoiscourts.gov/courts/circuit-court/illinois-pattern-jury-instructions-civil/