Can I Seek Compensation if I Am a Victim of a Crime in Illinois?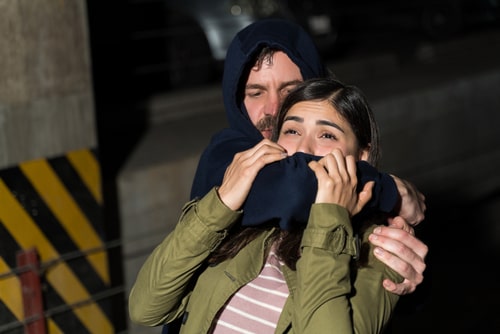 Many people would agree that there is no such thing as a "victimless crime." The most notorious crimes are those that are directly against another person, like murder, assault, battery, sexual assault, etc. Not only do these crimes often have a significant physical impact, but they can also have a large emotional and even financial impact on the victim and his or her family. For example, a person who is a victim of battery may have unexpected expenses stemming from medical costs, or a person who is a victim of driving while under the influence may experience costs pertaining to their vehicle, in addition to medical costs. Fortunately, you do have options for compensation if you have been injured as a victim of a crime.
Filing a Civil Lawsuit to Recover Compensation
In most cases, a victim of a crime has the right to file a lawsuit to recoup damages sustained in that crime, but there may be certain circumstances that may hinder your ability to collect. If the perpetrator of the crime does not have extensive assets, there may be nothing to sue for, however, in some cases, a person's insurance may help pay expenses relating to a civil lawsuit. Discussing your case with a knowledgeable personal injury lawyer will help you determine whether or not filing a lawsuit is advisable.
The Illinois Crime Victims Compensation Fund
The state of Illinois also has programs to help those who have been victims of violent crime. The Crime Victims Compensation Act states that victims of certain crimes can be eligible for up to $27,000 of financial assistance to help them and their families get back on their feet after the crime. To be eligible, a person must have been a victim of an eligible crime, such as sexual assault, sexual abuse, assault, battery, arson, murder, etc. The victim must also have reported the crime in a timely manner (usually within 72 hours, or seven days in cases of a sexual nature) and cooperate with any and all proceedings relating to criminal prosecution. The Crime Victims Compensation Act can provide funds to help with:
Medical and/or hospital expenses
Mental health treatment expenses
Lost wages
Relocation or temporary housing costs
Crime scene clean up
Replacing locks and windows, eyeglasses, prosthetic devices, and hearing aids
Funeral and/or burial expenses
Speak to a Glenview, IL Personal Injury Lawyer Today
If you have been a victim of a crime in Illinois, you may be eligible to receive compensation for your injuries in a few different ways. At the Quinn Law Group, LLC, we have seen firsthand the type of burdens, both financial and emotional, that are put on the victims of crime. Our office is here to help you get the compensation you deserve. Find out how our firm can help by calling our Park Ridge, IL personal injury attorney at 847-232-7180 for a free consultation.
Source:
https://illinoisattorneygeneral.gov/victims/CV_FAQ_0619.pdf