Can I Recover Compensation From a Chain Reaction Car Accident in Illinois?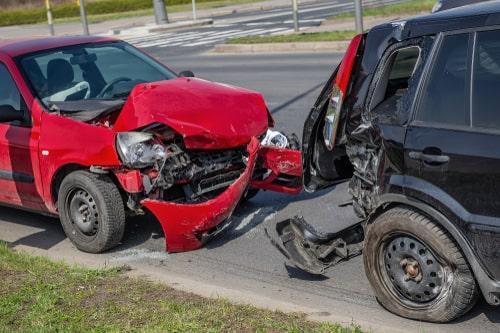 Not all traffic accidents were created equally. Some accidents, like fender benders, are minor and do not typically result in any major damage. Other times, car accidents can be more serious and can even involve more than two vehicles. Chain reaction accidents are common multi-vehicle accidents that occur for a variety of reasons. These accidents are often chaotic and occur quickly, making it difficult to determine who is at fault for the accident. If you have been in a chain-reaction car accident, an Illinois car accident injury lawyer can help you recover much-needed compensation.
What Are Chain Reaction Accidents?
In general terms, chain reaction accidents are traffic accidents that involve three or more vehicles that collide with one another. In most circumstances, a chain-reaction car accident occurs when a vehicle collides with another vehicle, the force of which causes that vehicle to collide with another vehicle, and so on. Common chain reaction accident situations include:
A car fails to break in time when approaching an intersection or stopped traffic and rear ends another vehicle, which then collides with the vehicle in front of it.
A vehicle suddenly and without warning slams on the brakes, causing an accident with the vehicle behind, which also collides with the vehicle behind them; and
A vehicle is rear-ended at a red light, pushing it out into the intersection, causing another vehicle to collide with it.
Fault and Comparative Negligence in Illinois
Determining who is at fault for a car accident can be particularly puzzling when the accident involves more than two drivers. Your attorney will work with you to attempt to put the pieces of your accident together to build a timeline of the event and assign fault accordingly. Even if more than one person is at fault for the accident, you can still claim compensation, as Illinois follows the rules of comparative negligence for personal injury cases. This means that each participating party is assigned a percentage of fault and as long as you are not at more than 50 percent fault, you can still claim damages.
Discuss Your Case With Our Glenview, IL Car Accident Injury Attorney
Chain reaction accidents can happen anywhere, but they commonly happen in places such as highways, where high speeds are involved. If you have been the victim of a chain-reaction car accident and you are considering pursuing a personal injury claim, you need to contact a Park Ridge, IL car accident injury lawyer. At the Quinn Law Group, LLC, we can help you recreate the timeline of the accident and attempt to determine who should be held liable for your injuries. Call our office today at 847-232-7180 to schedule a free consultation.
Source:
https://courts.illinois.gov/CircuitCourt/CivilJuryInstructions/10.00.pdf