Being Proactive with Insurers Following a Car Accident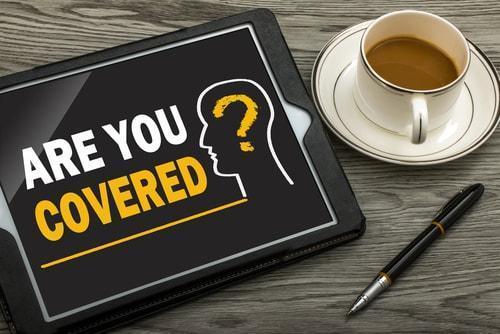 Traffic in the O'Hare Airport area is an intense nexus of departing and arriving travelers, taxis, ride-sharing services, and individuals who simply traverse I-90 or I-190 on a daily basis as part of their work commute. With so much activity, often governed by time-sensitive schedules, car accidents are an unfortunately daily inevitability. Whether around the perimeter of O'Hare or in nearby Rosemont or Park Ridge, when you meet the misfortune of a car accident, it is important to navigate the subsequent healthcare, insurance, law enforcement, and if necessary, legal interactions with as much preparedness and assertiveness as needed to cover your accident expenses, medical bills, and other losses.
Receiving the Full Compensation You Are Entitled to under Your Insurance Policy
It is in an insurer's interest with regard to profit margins to pay out the minimum compensation required when a valid claim is filed. As such, knowledge and assertiveness are essential in obtaining the full extent of compensation you are entitled to receive from car accident claim. So know your insurance policy and do not settle for less than you deserve. Consider relying on an experienced car accident attorney – especially one who has dealt with insurance companies countless times and knows full well the internal procedures they utilize in an effort to pay out less than full compensation to claimants.
An experienced attorney will be able to understand every last detail of your policy, and will not accept an insurance adjuster's evaluation of the accident in question when it does not reflect the true extent of vehicle damage, personal injuries, and policy coverage present.
Even if you have a clear understanding of your policy and file a claim on your own, refrain from signing a settlement offer from the insurance company until you have a lawyer review the agreement. An attorney will make sure that the settlement is fair and, if necessary, negotiate for increased compensation to cover any future medical expenses you may be saddled with as a result of the accident.
Experience Matters in Matters of Car Accident Insurance Claims
Park Ridge car accident and personal injury attorney Pat Quinn knows the tactics utilized by insurers because he used to work for them. With this knowledge of the insurance companies and claims process from the inside and out, he is equipped to obtain the full compensation you need and deserve for your vehicle damages, personal injuries, medical bill, pain and suffering, and other losses you have suffered.
Source:
http://www.ilga.gov/legislation/ilcs/ilcs4.asp?DocName=062500050HCh%2E+7+Art%2E+VI&ActID=1815&ChapterID=49&SeqStart=97300000&SeqEnd=98500000