Behaviors Teen Drivers Engage in That Increase the Risk of Car Accidents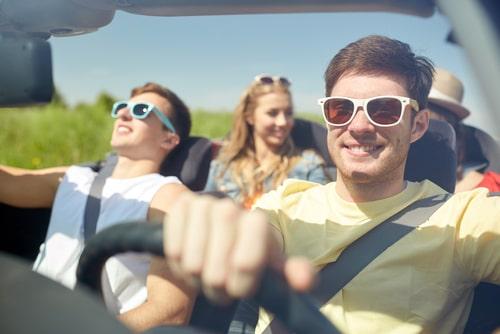 In the United States, finally getting your driver's license is a rite of passage that many teenagers enjoy when they turn 16. Though the feeling of driving without parental supervision is exciting to most teenagers, with great freedom comes great responsibility. Teen drivers can pose a risk to themselves and others because of their inexperience on the road and increased likeliness to participate in dangerous behaviors while they are driving.
According to the National Highway Traffic Safety Administration (NHTSA), more than 3,200 teen drivers were involved in fatal crashes in 2017. Further, car crashes are still the leading cause of death for teens in the United States. Teens are not the only ones who can be injured in a car accident, however. Often times, the risky behaviors that they engage in also put others on the road at risk. Here are a few dangerous behaviors that could result in a car accident:
Distracted driving: One of the biggest problems plaguing our nation's roads in recent years is distracted driving. While all drivers can become distracted when they are behind the wheel, it tends to be an extremely common occurrence for teens. Distracted driving occurs when you are not focusing on driving for any reason. One of the biggest distractions while driving is using a smartphone, though teens also face other common distractions such as other passengers in the car.
Speeding: Speeding is also something that is very dangerous and is done by more than just teen drivers. Teens are notorious for speeding because they either disregard traffic laws are distracted while they are driving or they just are inexperienced and do not know what the speed limit is. No matter what, speeding is dangerous and can result in serious accidents.
Driving while under the influence: The number of teen drivers who drive while they are under the influence of drugs or alcohol has decreased significantly in the past few decades, though it still occurs throughout the country. Drunk driving kills thousands of people each year and injures thousands more. If you or a loved one has been in an accident with a drunk teen driver, you could be eligible for compensation.
Have You Been Injured in a Teen Car Accident? You Need Help From a Glenview, IL Car Accident Injury Attorney Right Away
Though driving can be a source of freedom and independence for many teens, it can also prove to be dangerous. If you have been injured or a loved one has been killed because of an irresponsible teen driver, speaking with a skilled Park Ridge, IL car accident injury lawyer is crucial. At the Quinn Law Group, LLC, we know the kind of difficulties you and your family face after a traffic accident. We can help you get your life back on track and receive the compensation you deserve. Call our office today at 847-232-7180 to schedule a free consultation.
Sources:
https://www.nhtsa.gov/road-safety/teen-driving
https://www.dmv.org/distracted-driving/teens-and-distracted-driving.php