Attorney Patrick Quinn Opens Law Office in Park Ridge, Illinois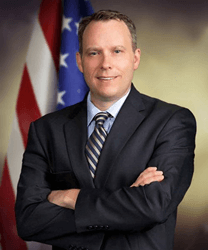 Quinn Law Group, LLC, Serves Clients Seeking Personal Injury Compensation.
Attorney Patrick Quinn announces the formation of the Quinn Law Group, LLC, focusing on personal injury cases and estate planning services. Quinn opened the office in early October at 350 S. Northwest Highway, Suite 300, Park Ridge, Illinois.
Park Ridge Attorney Pat Quinn represents clients seeking compensation for their personal injuries. Previously, he worked on the other side of personal injury cases, defending insurance companies during personal injury, wrongful death and healthcare negligence lawsuits.
"It's extremely rewarding to help victims of personal injury," he said. "I'm able to help give them hope and the necessary resources to deal with the impact the injuries have had on their lives."
Quinn's background gives him a unique perspective on personal injury cases because he knows the multiple tactics insurance companies will try to mitigate injury claims.
"Unless you have someone advocating for you who understands how the insurance companies work, you are not going to get the full compensation that you deserve," he said.
Quinn has more than a decade of experience as a trial lawyer. He brings the same aggressive approach to each case he takes, whether the client is asking for a few thousand dollars or a million dollars. He is a member of the Illinois Bar Association, Chicago Bar Association and Northwest Suburban Bar Association.
Quinn is a lifelong Chicagoan who lives with his family on the city's northwest side. Outside of work, he enjoys coaching his children's sports teams and being an active member of the Saint Paul of the Cross Men's Club.
About Quinn Law Group, LLC
Attorney Patrick Quinn founded the Quinn Law Group, LLC, on the principle that personal injury plaintiffs deserve just compensation. Quinn represents clients in cases of medical malpractice, premises liability, vehicle accidents, product liability and assault and battery. He also provides estate planning services involving wills, trusts and the power of attorney. To learn more about the firm or schedule a free consultation, call 847-232-7180 or contact us online.