5 Things to Do After a Car Accident on I-294 or I-90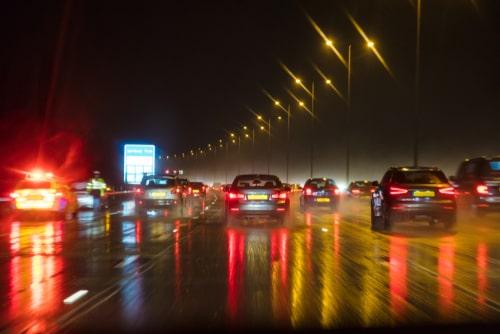 Serious and fatal auto accidents happen nearly every day on I-294 and I-90 in Chicago. Drivers are often traveling at very high speeds, which only increases the severity of injuries suffered by accident victims.
It can be very hard to think clearly in the immediate aftermath of getting hit by a careless driver. People react differently to frightening car accidents. Some people get angry at the at-fault driver. Others have panic attacks. Car accidents with injury are often very emotionally charged events. It can be tricky to remember exactly what you need to do. However, there are a few very important things that you must do immediately when you have been injured in a car accident. Taking the right steps quickly can protect you and preserve your claim. If you are severely injured and must be taken to the hospital by ambulance urgently, many of these steps can be carried out by a less injured passenger or a family member. The two most important things in this situation are that you get to the hospital and get in touch with a lawyer as soon as you are able to.
Steps to Take as Soon as Possible Following a Crash
Generally, the most important steps you should take right after a car accident include:
Get medical attention - Keep in mind that adrenaline can mask pain signals. Not being in pain immediately does not mean that you are not injured. It is best to seek emergency medical care right away and let a qualified health care professional check you over. Additionally, you do not want to wait too long to seek care lest it appear that you were "fine" after the crash. You can always return to your care provider if you notice new or worsening symptoms days later.

Take pictures - If you can do so safely, try to get photos of the accident scene. Your photos should show the position of both vehicles, the damage to both vehicles, any parts of the vehicles that have become detached, and marks such as tire tracks on the road. Once the damaged vehicles are moved and debris is cleared, this evidence cannot be recovered.

Exchange insurance information - You will most likely be pursuing compensation from the other driver's insurance company, so you will need their policy information.

Flag down witnesses - If anyone saw the accident happen, it is important to get their contact information. Neutral third-party witnesses can make excellent and credible witnesses.

Call a lawyer - Second only to getting medical care, calling a lawyer is the most important thing on your post-accident to-do list.
The sooner you call us, the better we may be able to help you.
Contact an Illinois Car Accident Attorney
Quinn Law Group, LLC fights for people who have been injured by careless drivers. Our aggressive Glenview car accident lawyers may be able to recover financial compensation on your behalf. Call 847-232-7180 to receive a free consultation.
Source:
https://www.allstate.com/resources/car-insurance/in-case-of-a-car-accident