4 Steps to Take Right after a Slip and Fall Accident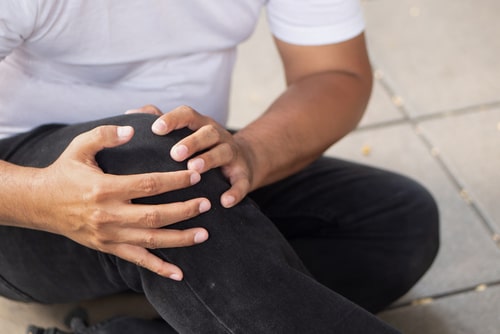 When you go out to dinner, shopping, or anywhere else, you expect the facilities to be hazard-free. Property owners must ensure the people entering their facility remain safe from avoidable injuries. As such, they must ensure that surfaces aren't slippery and the property is free of debris that may otherwise cause a slip-and-fall accident.
If you slip and fall in a commercial space in Illinois, you have the right to ask for compensation from the property owner whose negligence caused the accident. Here are a few crucial steps you should take to protect your claim:
Seek Medical Aid
Call an ambulance or have someone else call one for you if you cannot. Do not decline medical aid even if your injuries seem minor or you think you are unhurt. Some injuries take days and even weeks to manifest after an accident and usually do so intensely.
Inform the Business Owner
Ensure the property or business owner is immediately notified of the slip and fall accident. Ask an employee to do this if you cannot get hold of them, and also ask for copies of any incident reports they complete.
Take Pictures and Preserve Your Clothing
Take pictures of yourself after the accident, including your clothes. The property owners and their lawyers may try to claim that you slipped and fell because you were wearing loose clothing, like a long skirt and heels. Pictures can help you claim that your clothes didn't cause the injuries.
Photos will also show damages to your clothes sustained post-accident. So even if your clothes are torn, and shoes are damaged, set them aside as evidence rather than throwing them away. Don't wear them again. Use them as evidence if your case goes to trial.
Document the Incident
There are several ways you can document the accident. This may be challenging if you sustain severe injuries, so ask the people who accompanied you to document it on your behalf. Here are some of the steps they can take:
Take pictures of the scene of the accident. This includes close-ups of the spill, wet floor, or obstruction that made you fall.

Collect identifiable information of all witnesses, employees in the area, and management on duty.

Note down the date and time of the fall.

Ask for video footage of the accident.
A slip-and-fall accident can result from uneven or damaged surfaces, ice and snow, insufficient lighting, wet floors, missing or defective handrails, and any other hazard you cannot foresee. At this time, you need a compassionate and skilled attorney who can represent you as you recover from your injuries.
Consult a Des Plaines Slip and Fall Attorney
If you are the victim of a slip and fall accident and need legal representation, contact the Des Plaines slip and fall attorneys at Quinn Law Group, LLC. We will fight for the best possible outcome for your specific case. Contact us for a free consultation by dialing 847-232-7180.
Sources:
https://www.ilga.gov/legislation/ilcs/ilcs3.asp?ActID=2375&ChapterID=67