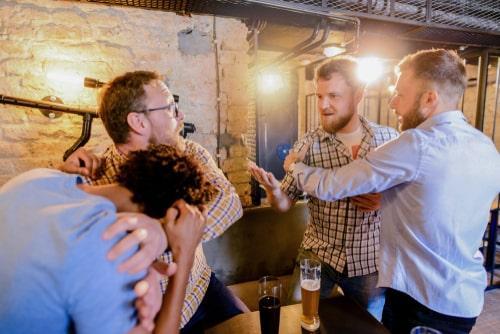 There is no denying that an argument between two people may escalate to violence when alcohol is involved. These types of physical altercations can take place between spouses or family members in private, such as someone's home. In other scenarios, they can occur in public places between strangers, such as at a bar or a restaurant. A simple misunderstanding can turn violent if individuals are intoxicated or impaired after drinking too much. Typically, a person is liable for injuries if he or she assaults another person. However, if a dining establishment intentionally over-serves a patron who is already clearly intoxicated, then they too could also be liable for injuries suffered in a bar fight under the Illinois Dram Shop Act.
Physical and Psychological Damage
Any traumatic event that results in harm, such as a car accident or an attack, can lead to both physical and emotional damage to the victim. Suffering injuries after being punched, kicked, or attacked in any way can make someone very anxious or fearful of going out again, especially if the incident occurred at a public place.
A few of the most common types of injuries suffered in a bar fight include:
...