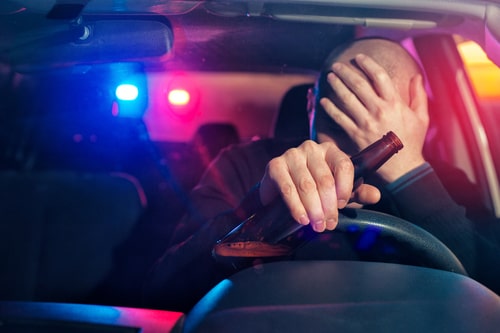 Drunk drivers put everyone on the road in danger. Their movements can be completely unpredictable, making it impossible for responsible drivers to avoid them. Drivers who are intoxicated are inclined to run red lights, change lanes or turn without signaling, lose control of their vehicles, veer out of their lane, or even drive the wrong way down a one-way street or highway. Multi-vehicle accidents and head-on collisions are common. If you suspect that the driver who caused your accident was intoxicated by alcohol or other drugs, it is very important that you call the police immediately and have them respond to the scene. Your next call should be to an attorney. You may have multiple options for pursuing compensation after a drunk driving accident.
Who Might be Liable for My Injuries After a Drunk Driving Accident?
Drunk and drugged drivers can cause a lot of harm very quickly. You may be eligible to receive compensation for everything from your medical bills to your lost wages. Depending on the situation, you may have a valid legal claim against:
The intoxicated driver - The drunk driver themself is decidedly liable for the harm they caused you. They are the ones who chose to drive while intoxicated, so they are responsible for the resulting accident. If the driver was uninsured or underinsured, you may want to pursue a claim against them personally. The concern here is whether the drunk driver has sufficient financial resources to compensate you.
Insurance company - Filing an insurance claim is the most common way to seek compensation after a drunk driver causes a crash. Your attorney is likely to start by trying to negotiate a settlement with the other driver's insurance company. If they were uninsured, you may be able to recover compensation from your own insurance company.
The bar - Under Illinois' Dram Shop Act, the drinking establishment that overserved the drunk driver may be liable. This is only an option if the driver had been drinking in a bar or restaurant rather than at home or at a friend's house.
As the injured party, you can pursue a claim against one, two, or all three of these potentially liable parties. The good news is that you have multiple options, which can greatly increase the odds that you will be fully compensated for all the harm done to you.
...